Basil-Chile Melon Salad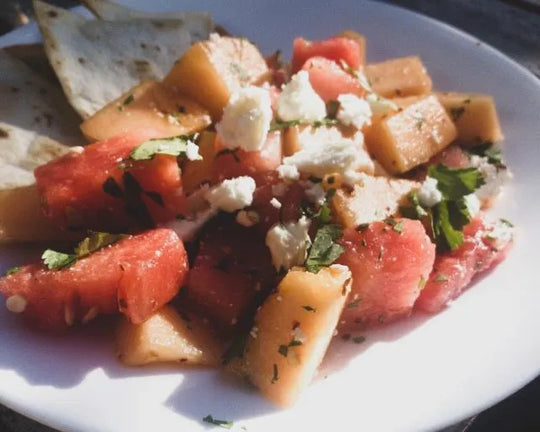 A dead simple side dish that combines sweet and sour. We like it best with a mix of melon for color contrast!
Adapted from Smitten Kitchen
Ingredients:
4 cups chopped melon (canataloupe, watermelon, honeydew, etc. – use what you have!)
2 tbsp Haxan Basil Vinegar
1/2 tsp coarse salt
1/2 tsp pepper flakes
1/4 cup crumbled feta
2 tbsp chopped cilantro
Directions: Toss melon with vinegar, salt, and chili flakes. Taste and adjust if it needs more salt or vinegar. Top with feta and cilantro, and serve!